Vasile Moldovan

---

| | |
| --- | --- |
| vasilemoldovan@yahoo.com | Romanian |
| No Personal Website | Romania |

---
---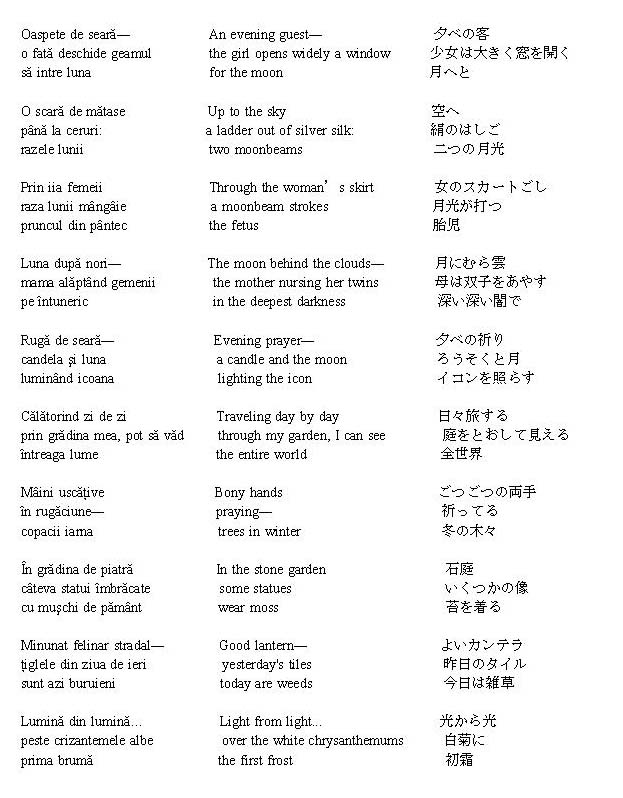 ---
Author: Vasile Moldovam
Editor: Ban'ya Natsuishi
English Translator: Cristian-Mihail Miehs
Japanese translator: Ban'ya Natsuishi
Credit: 1-5: "Moonh, Ginyu No.27, July 2005, Ginyu Press, Japan.
6-10: "Bony Handsh, Ginyu No.32, October 2006, Ginyu Press, Japan.

---
Revised Thursday, 23 May 2002.
Copyright (C) 2002 World Haiku Association.
All rights reserved.

All poetry the copyright of the author.
All translations the copyright of the translator.
---
WHA home